5 Spooky YA Novels For When You Want More Than Just The Cold To Give You Chills
Some people say that YA horror is currently having a "moment," while others would insist that it's definitely more than a mere trend. There's something about the bleakness of later winter that simply calls for a spooky read. Perhaps it calls back to the pioneer days when the wind would howl outside and settlers would read by candlelight and hope that they wouldn't have to eat their neighbors. Who knows, but while Halloween is the obvious choice to get your scare on, I'll vote for creepy winter reads every time. To celebrate this, I've compiled a list of 5 YA horror novels that you absolutely should read. Pick up one of these scary stories, turn out the lights (but keep one lamp to read, of course) and try not to get too spooked!
When 17-year-old Itzy Nash learns she's going to spend her summer in the fancy and exclusive Carlyle Hotel in Manhattan, she thinks she's going to spend all of her time with the rich and famous. Instead, she learns that the hotel is hosting far more, including fallen angels and terrible demons. When the Queen of the Damned checks in to the hotel, it's up to Itzy to save humanity, but there's only one problem: Itzy's possessed. Equal parts The Shining and Eloise, Divah is a tale of what happens when all heck breaks loose… literally.
When they were little, identical twin sisters Lexi and Ava made up a third twin: Alicia. Whenever either of them did something bad, it was always Alicia's fault. Now that they are seniors in high school, Alica has been used for a different purpose: to date boys that might be hot, but would otherwise absolutely not be dating material. When one of the boys that Alicia went out with turns up dead, Lexi wants to stop the game, but Ava still insists on playing by the rules. As the body count grows, the evidence points to only one suspect: Alicia, and it's up to Lexi to figure out whether or not Ava is a killer or if Alicia is real.\
If you love campy slasher movies, you'll love this book. High school junior Robin Brisset has no idea what she's in for when she's invited to one of the most exclusive parties at Callabrese High, involving an elaborate scavenger hunt in a deserted part of the town. When people begin to end up dead, it's up to a small group of party-goers to figure out who the killer is, especially because all evidence points to the fact that the killer is one of them.
that the killer is one of them.
In this novel inspired by the old Japanese legend Banchō Sarayashiki, we meet the mysterious and vengeful ghost Okiku as she wanders through life in a dreamlike state, hunting down the murderers of children, much like the man who threw her body down a well 300 years previously. In a world where the spirits of murdered victims are literally tired to their murderers, it's up to Okiku to set them free. Her un-life changes when she meets a mysterious tattooed boy who is carrying a secret inside of him, and Okiku takes it upon herself to protect him. Chock full of marvelously creepy scenes and beautiful writing, this book is definitely one you'll want to read with the lights on.
Children of the Corn meets Romeo and Juliet in this horrific tale of forbidden romance. When Ash Larkin's mother returns to spiritual commune that escaped many years ago, Ash and her twin brother team up to go find her. This leads them to Quivira, Kansas, where Ash is tortured by the memories of her ancestor Katia which are full of alchemy, murder, and unrequited love. Through all of this she is drawn to Dane, a boy she is forbidden to love, and as the quaint but murderous town prepares for a centuries-old ceremony, Ash needs to save her mother before the unthinkable happens.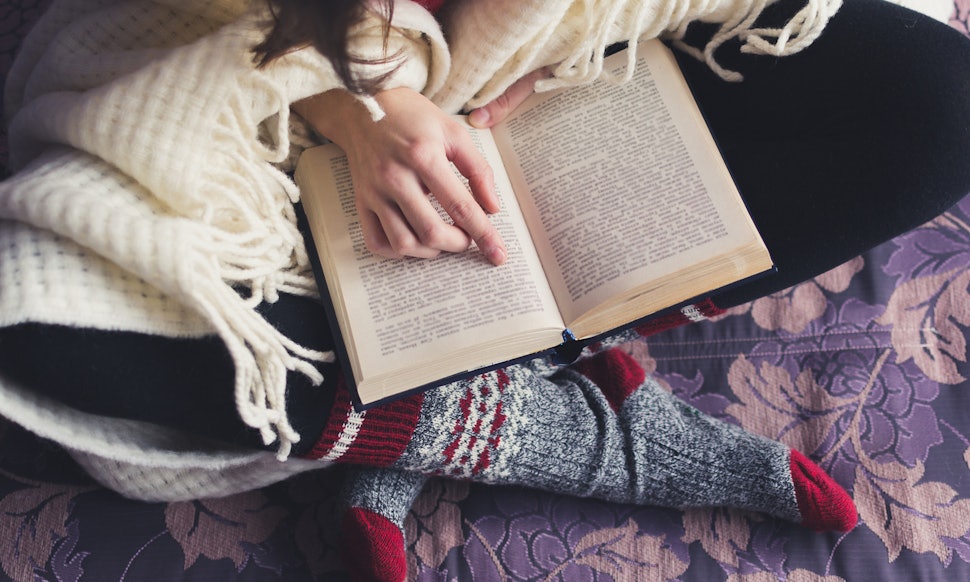 Here's the link to the Book Fair brochure:
http://bookfairsfiles.scholastic.com/flippingbooks/F18-ms-booklist/F18-ms-booklist.html
Check it out! Click on the arrows by some of the books to watch BOOK TRAILERS about the books!
8th Grade Book Projects
You are required to read TWO books per quarter. ALL OF THE BOOKS YOU CHOOSE MUST BE BOOKS THAT YOU HAVE NEVER READ BEFORE. We will go to the library twice per quarter so you can choose a book. Once you choose a book, you will sign-up for it. This way I can monitor what books are being read by which students. Once you sign up for your book, you have a two-week window to change that book. You can change your book for any reason during that two week grace period. Once that time has expired, you may no longer change your book selection.   At midterms, you will take a quiz on the first book. For the quiz, you will be answering ONE of the questions listed below. You will write a thorough response to the question. Your answer will be judged on how well you answer the question and on how well you use examples from the book in your answer. If you write a super answer that includes all of the required elements, you will earn 100 points. If you are missing any elements, you will lose points. On the day of the quiz, you will be instructed by your teacher as to which question you will be answering. You can prepare as much as you would like, but you will not know which question you will be answering until you arrive in class on the quiz date.
The dates the Midterm will be given in class are listed below (dates may change if conflicts arise). You will need to read a different book for each of these quizzes.
1st Quarter – Sept. 16                              2nd Quarter – Nov. 21
3rd Quarter – Feb. 10                              4th Quarter – April 21
Possible Mid-term Quiz Questions:
Give an example of four different types of conflict from the novel. Explain how each conflict was resolved, and how the conflict impacted the characters involved.

Explain in depth the relevance of the title of the novel to the story line.
Compare and contrast the novel you read with whatever text we are using in class.
Explain three cause and effect relationships you found in the book.
Who are the protagonists and who are the antagonists? Do these characters grow or mature by the end of the story? Do they learn something about themselves and how the world works?
Think of a situation that happened to a person in the novel, and decide whether you would have done the same thing he/she did or something different. What might you have done in the situation?
Choose a character from the book and tell what you think about that person. Do you like him/her? Why or why not? Would you like to have that person as a friend? Why or why not? Be specific and use examples to defend your decision.
What part of the story was the funniest? Most exciting? Saddest?
Name two themes from the novel and use evidence to support how those themes are represented in the novel.
Tell about an event from the novel that was a game changer. What took place before the event and what changed after?
Describe three things from the novel that represent symbolism. What do they symbolize, and provide the evidence to support your claim.
Which settings deeply affect the character's decisions and feelings? Identify two settings and clearly explain the impact each has on the character.
What choice did the main character make during the climax of the story? What choice would you have made? How would "doing it your way" affect the rest of the story?
Final Reading Projects – Each of these projects will be completed in class. More directions will be given on the assigned date. Be sure to have your book finished before the date listed next to each project. You also can not use the same book as the one you used for your midterm, and you must choose a book you have never read before.  Each project is worth 100 points!  I am excited to see your creativity as we complete these projects!
1st Quarter – Snapshot of the Climax – Oct. 24                 2ndQuarter –The Gift – Jan. 6
3rd Quarter – Character Comparison – March 13                4thQuarter – Fortune Teller – May 15
 I hope you have had an amazing summer vacation!  In June I was able to go to Disneyland and Huntington Beach with my family.  It was a blast!  We made so many great memories.  I was also lucky enough to travel to Oahu, Hawaii for two weeks!  I read on the beach, swam with sharks, and dove off of a 30-foot cliff into the ocean! What did you do this summer?  
        

I was able to read some amazing books this summer!  My favorite genre is thriller, but I read quite a variety.  What books were you able to read this summer?
1. Signs of Life By Natalie Taylor
2.

The Girl Who Was Supposed

to Die By April Henry
3. 

Blood Will Tell

By April Henry
4. SYLO By D.J. MacHale
5. A House in the Sky By Amanda Lindhout & Sara Corbett
6.

Salt to the Sea

by Ruta Sepety
And if you haven't already downloaded the Overdrive app on your phone or other devices,  here's the school district's instructions for that:
1. Find and download the free app for Overdrive. The app icon looks like this:
2.  Search for and select Weber School District. Then find Orion Junior High.
3.  Log in using your same school user name and password you use to log into a computer at school.
4.  Search, find, and checkout books you want to read from the online library.